How to make your Luton home as saleable as possible
When you're selling your Luton home, you want to make your property as attractive to prospective Luton buyers as possible. Your staging efforts should be designed to appeal to all viewers because the more people willing to submit purchase offers for your home, the higher the selling price will be and the quicker it will sell.

Kerb appeal and first impressions
People thinking about viewing your house will often do a drive-by to check it's worth their while, so don't give them a chance to get a bad first impression. Keep the outside neat and tidy.
Make sure your doorbell works.
Wash your windows to remove pollution and grime.
Remove any moss build up around drains as a surveyor may pick up on this as an indication that there's a drainage problem.
Can everyone clearly see your house number from the street?
Clean your front door and polish any knobs or knockers.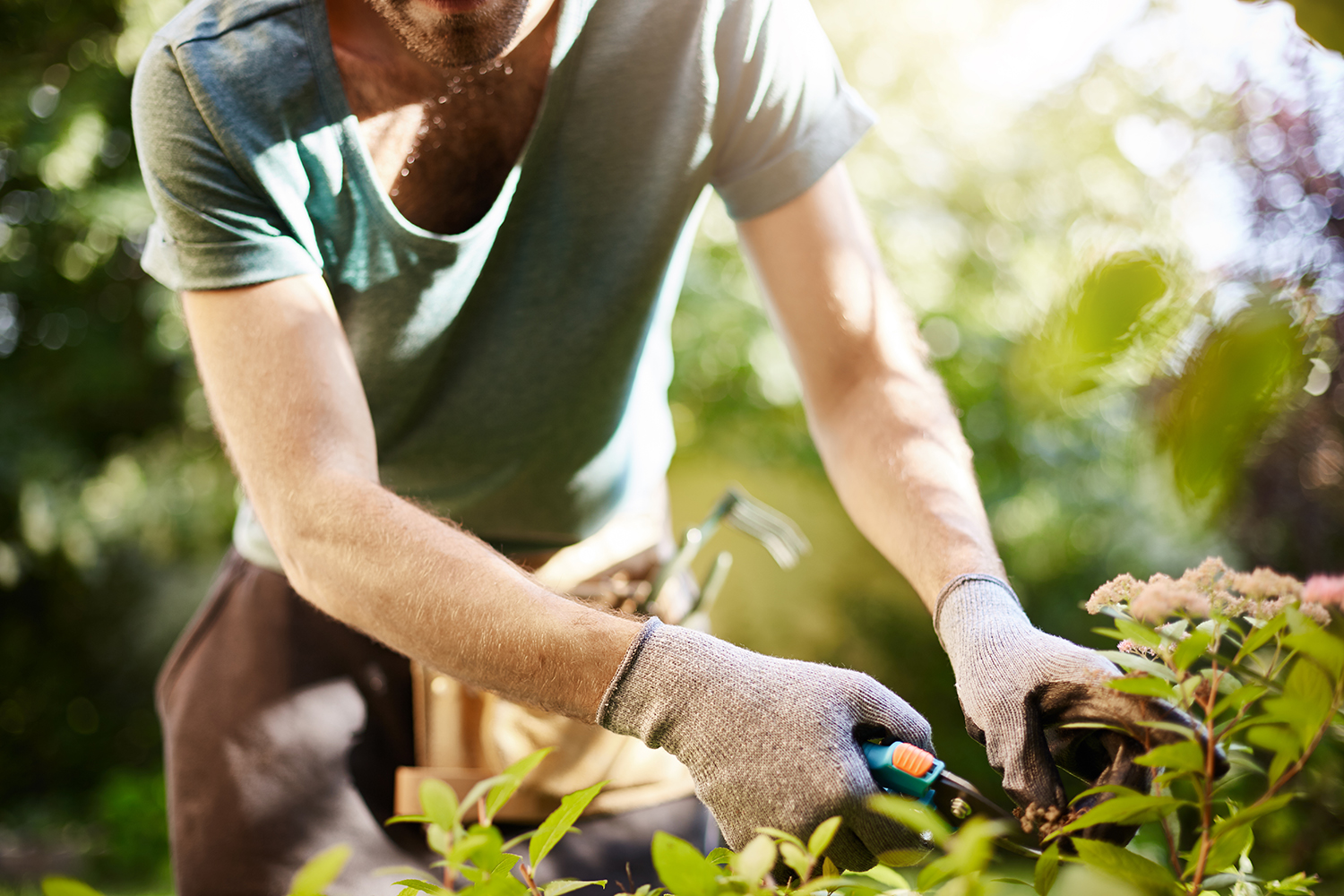 Your garden or outdoor space
Whether it's a balcony space, roof terrace, patio or a garden, make the most out of whatever you have because a usable outdoor space adds value.
Make sure your flowerbeds, driveway and paths are weed free.
Clip back and neaten hedges.
Get rid of any dead and leaves.
Cut the grass if you have any.
Clear any clutter away like children's toys, bikes, hoses, tools or your lawnmower.
Hide your dustbins if you can.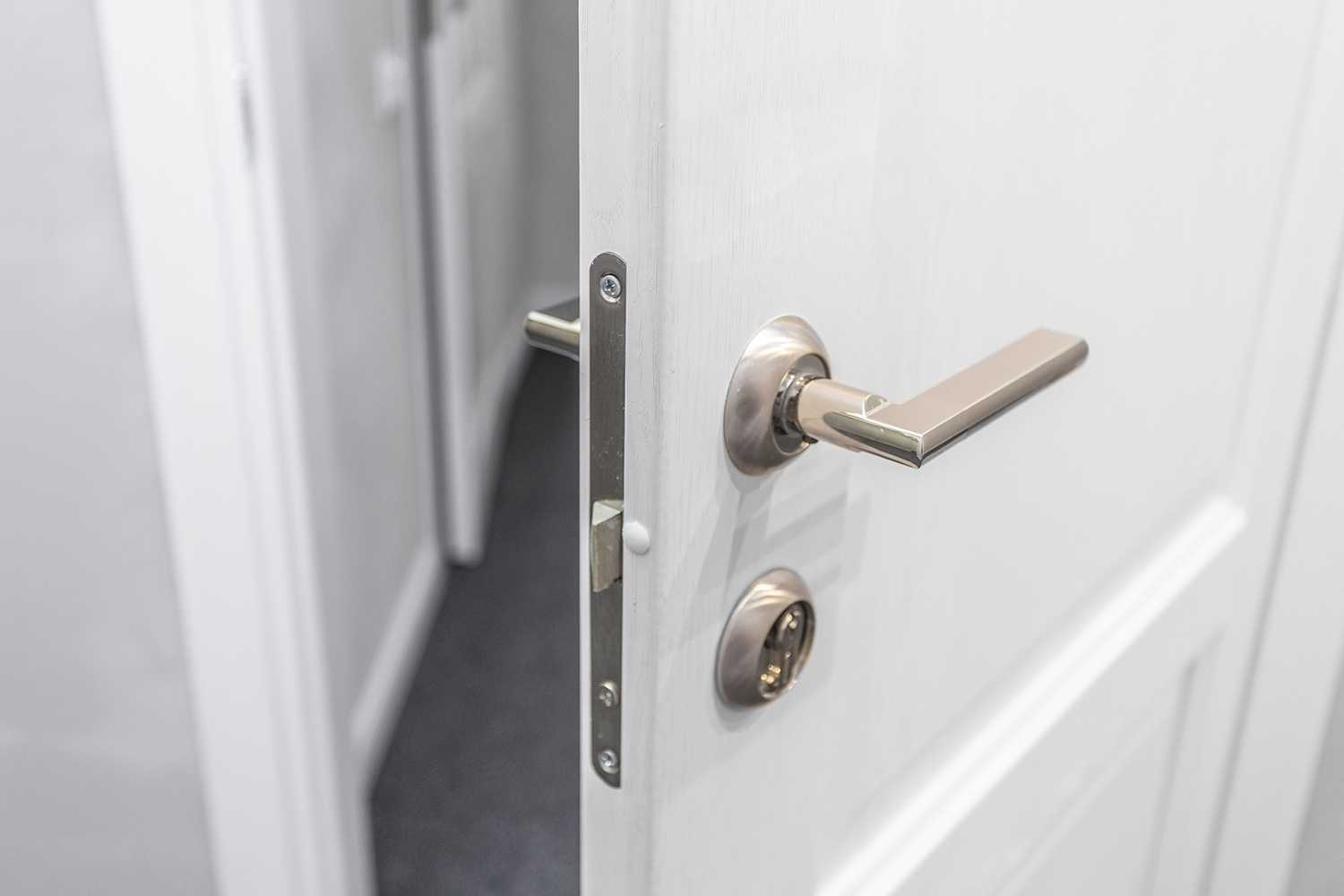 Entrance hall or hallways
Your hallway sets the tone for the rest of the house so don't neglect it. If it's light, welcoming and clutter free than it gives the buyers a positive feeling to take through to the other rooms.
You want the potential buyer to feel welcome as they step into your house so clear away any coats, shoes, umbrellas or post.
If you have a narrow hallway then remove any furniture that takes up space as you want to be able to move through it easily.
Leave doors open to other parts of the house so that the hall looks as light as possible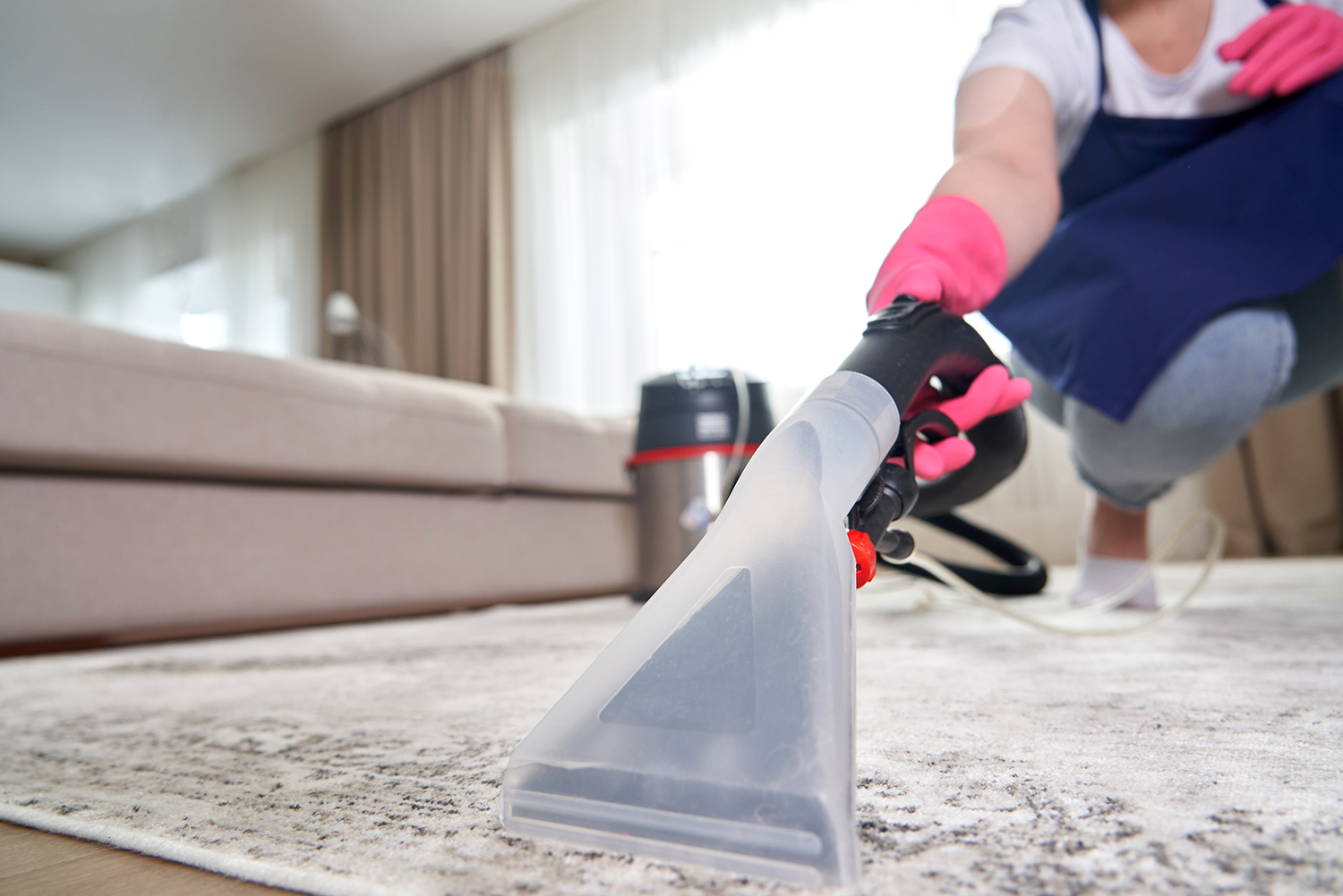 Living rooms
Insight shows that many buyers automatically assume your standard of living will become their standard of living so being aspirational with this space could ensure that you achieve that quick sale at a premium price.
Start with a good clear out and remove anything that isn't essential to the function of the room like magazines, children's toys, collections, trophies, souvenirs, family photos and anything relating to your pet.
Clean your carpets to within an inch of their life as it will look and smell fresh.
A living room can appear cramped if there's too much furniture in it. Be ruthless and give the space more room to breathe by removing free standing shelves, large cabinets and extra chairs.
Buyers prefer rooms that aren't dominated by a TV. Create a different focal point by rearranging your furniture to either face each other, an open fireplace or a view into the garden.
If you spend a lot of time with the doors and windows shut, air the room before a viewing to get rid of any unwanted smells.
In winter, make sure the room is bright and blinds are open.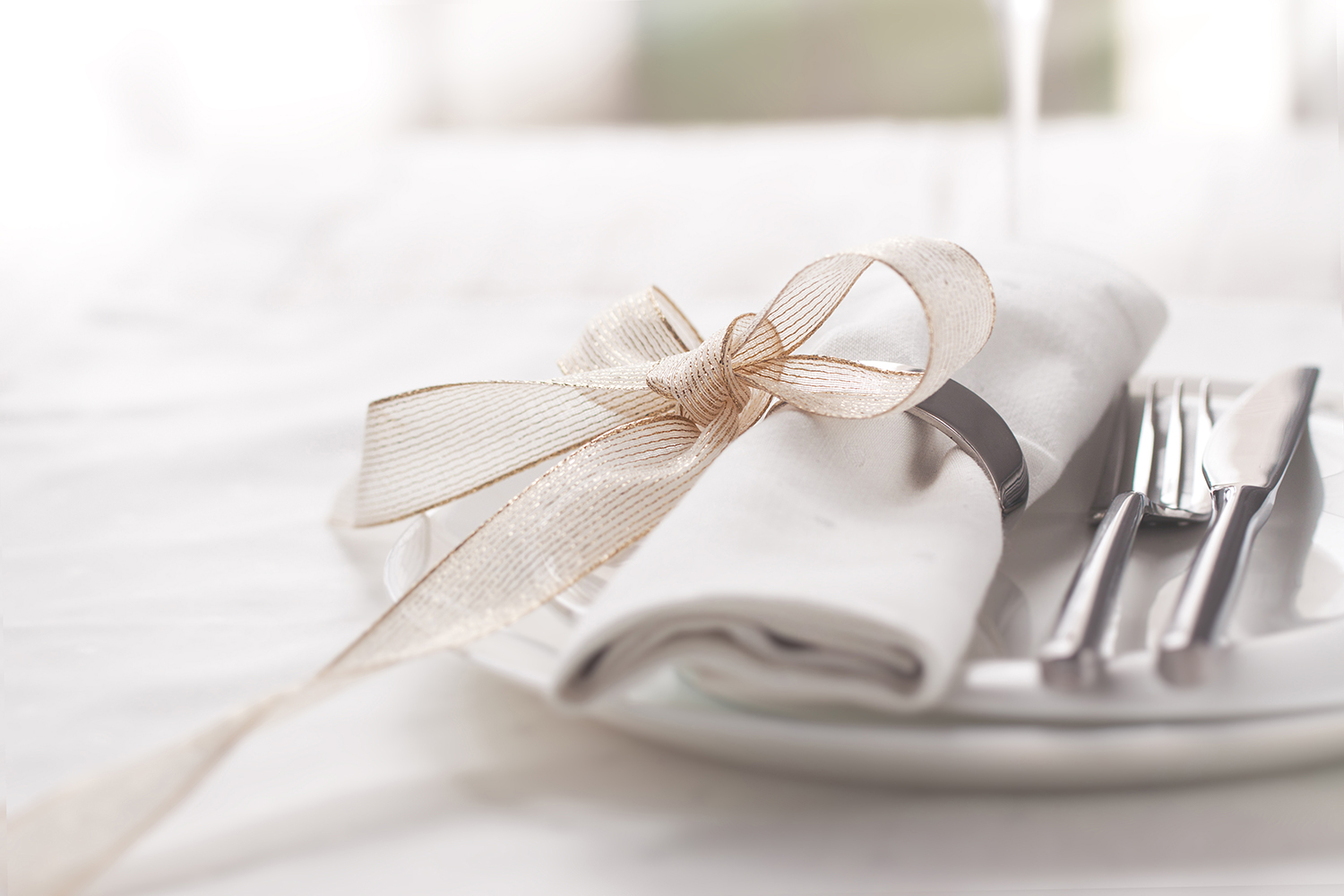 Dining rooms
Like a living room, the dining room is a 'lifestyle' room so show your buyer something aspirational.
If your dining room has become a catch all for other functions, like a home office, turn it back to 100% dining room. Be clear about what each room is for as it makes it easier for your buyer to see themselves there.
Make the room look like it's used regularly and dress the table for dinner. Put out any good table linen you may have or create a focal point of a bowl of fresh fruit.
If you have a sideboard or cabinet, make a display of your best crockery or glassware.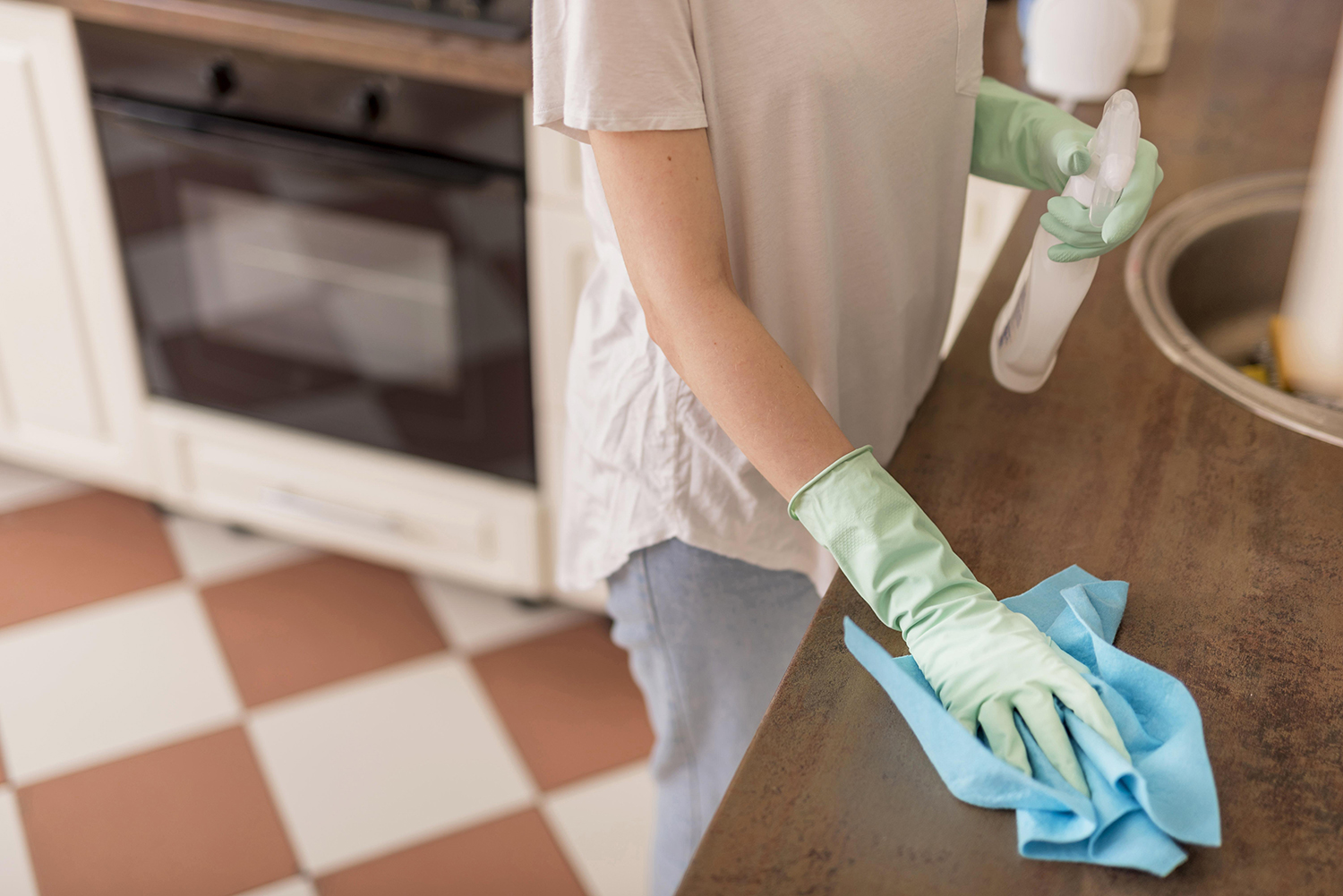 Kitchens
You probably don't want to spend £1000's on giving a tired kitchen a face-lift, so if your kitchen is a place where buyers can move in and use the kitchen from day one then consider these options first.
Wipe down all worktops.
Clean the sink and taps.
Empty the bin.
Wipe down all cupboard doors.
Wash the walls and floors.
Clean the inside of your fridge and throw away anything old and smelly!
Clean the insides of all your cupboards and keep their contents neat and ordered.
Clean the inside of your cooker. No one enjoys this but buyers can be a curious bunch so be prepared to open any space or appliance like this.
Put away all appliances, dishes, bottles and cookbooks from the counter tops.
Too many cabinets can make the room feel cramped so think about taking the doors off a couple of them and creating open display shelves.
Hide food and water bowls if you have dogs or cats.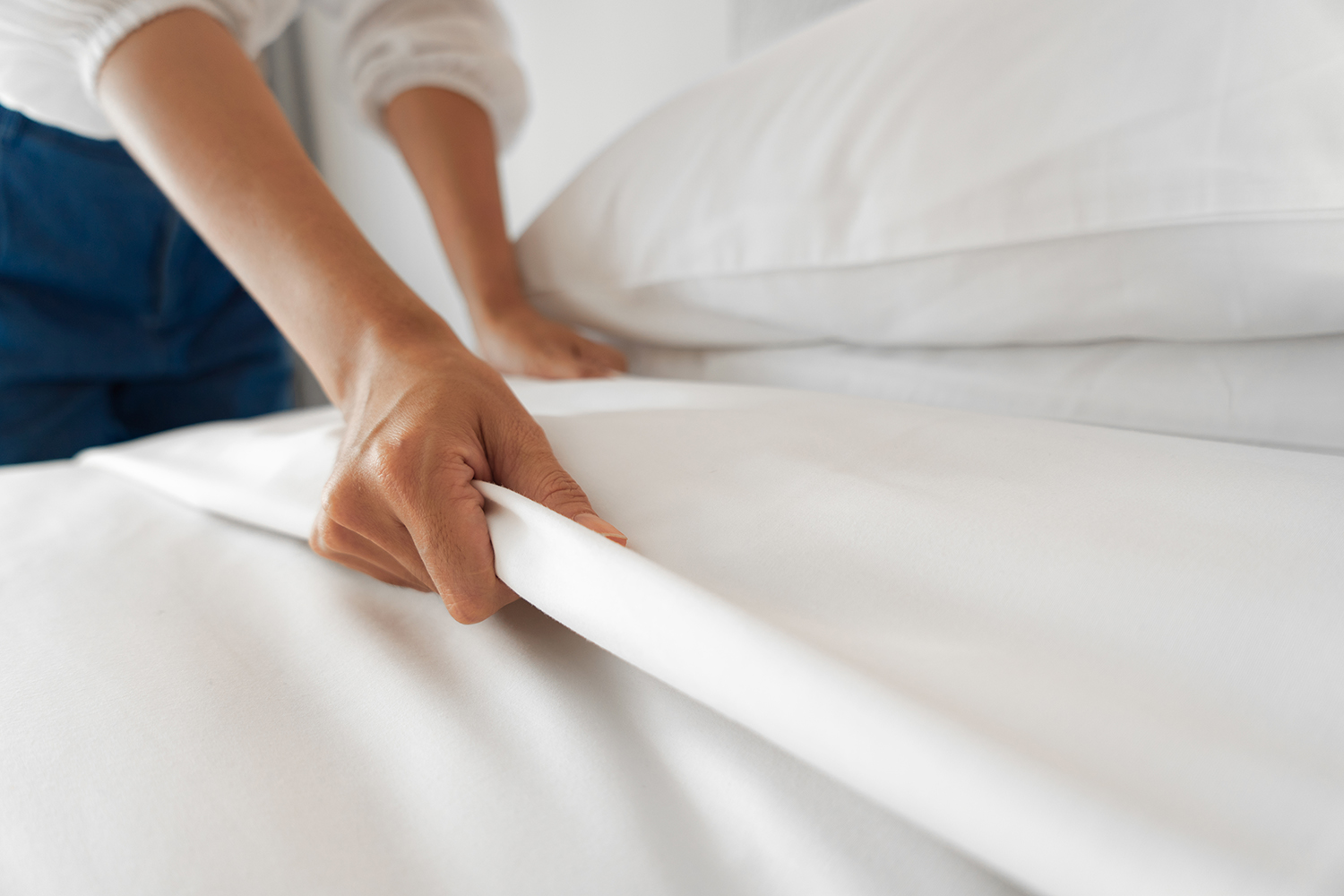 Bedrooms
Bedrooms should be comfortable, calm and as spacious as possible. There needs to be obvious storage space and the bed needs to be centre of attention. Get these essentials right and you'll impress buyers.
All a bedroom really needs is a bed, a bedside table and a wardrobe. Anything else is just clutter.
Speaking of clutter, there's no surprises that clearing the room of TV's, computers and clothes not in a wardrobe makes the room appear larger.
Double bedrooms are worth more than singles so if you state that you have a double bedroom, make sure the buyer can see it clearly.
Position beds so that you can get in from both sides. It makes the room feel more balanced and larger.
Make sure any wardrobes and cupboards are neat and tidy as people like to have a nose around inside them!
All cupboards or sets of drawers should be less than 75% full. If buyers see overstuffed storage, they think there won't be enough for them if there isn't enough room for you.
Before each viewing, make the beds and smooth them down.
Children's rooms can be an exception to most of the rules as buyers don't expect the same from them as they do from the adult rooms, but, try to keep clutter to a minimum, cut back on posters and avoid overtly 'kiddyish' decoration as much as possible.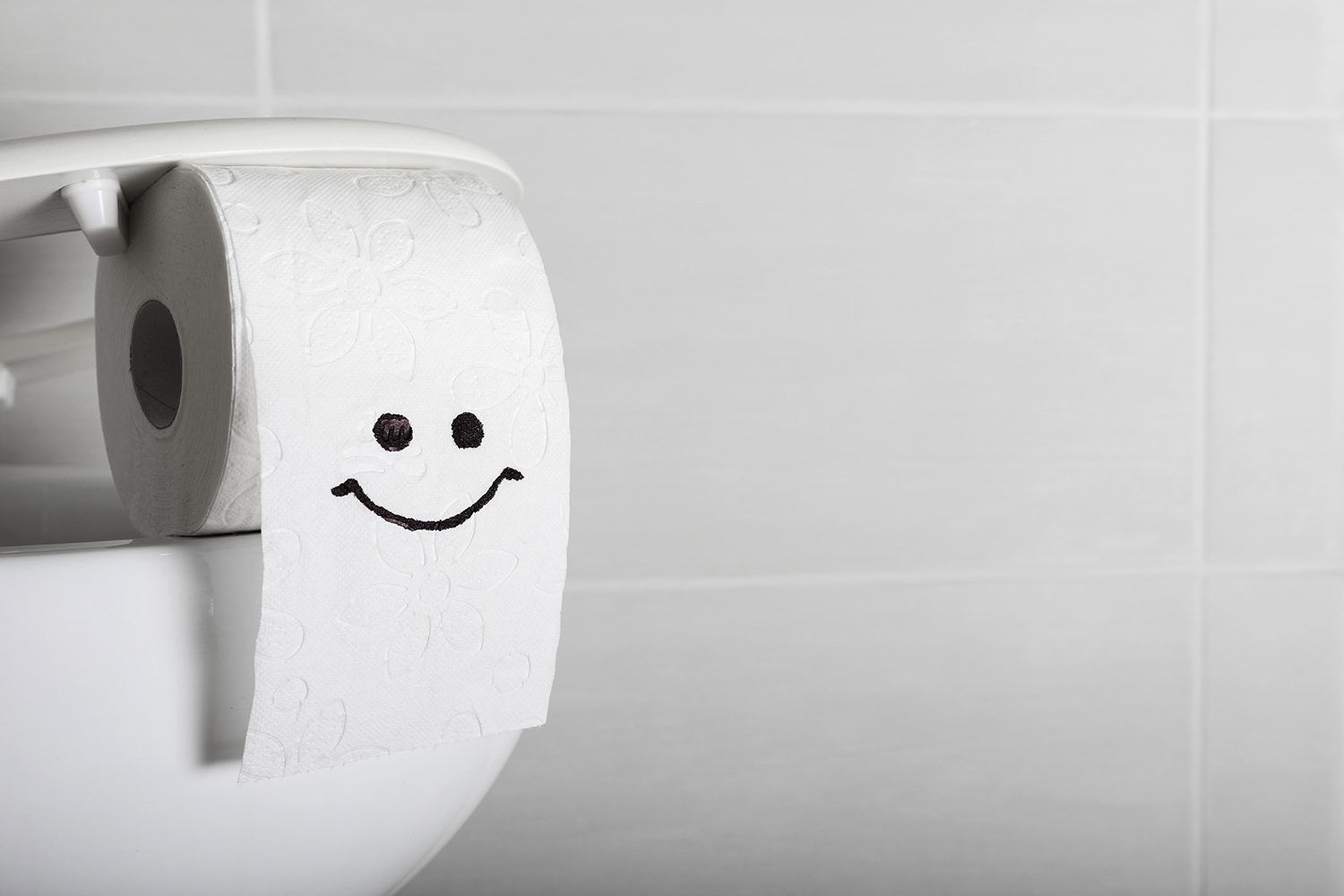 Bathrooms
Ideally, your bathrooms should be made to feel fresh, clean, relaxing and (if you can) luxurious. You want to convince your buyers that the bathroom doesn't need to be refurbished because invariably they'll overestimate the cost of that and knock it off the asking price.
Get rid of any mould.
Remove limescale from around the taps and plug holes.
Clean the shower curtain.
Give the bath and toilet a good scrub.
Clean any light fittings, mirrors and surfaces.
Clear away all bottles and lotions so they're not in sight. Remember that relaxing space? Half empty bottles look chaotic and messy.
Put your best fluffy towels out for viewings.
Use pretty glass bottles, a luxury bar of soap, scented candles or leafy green plants if you have them.
It sounds obvious, but close toilet lids!
The time and effort that you put in will never be wasted because the more appealing your home, the faster you're likely to get an offer. We also make sure that every visitor to your home has been qualified by us first and that what they need is matched by what your home has to offer so that there are no unnecessary viewings.
Good luck and happy staging!